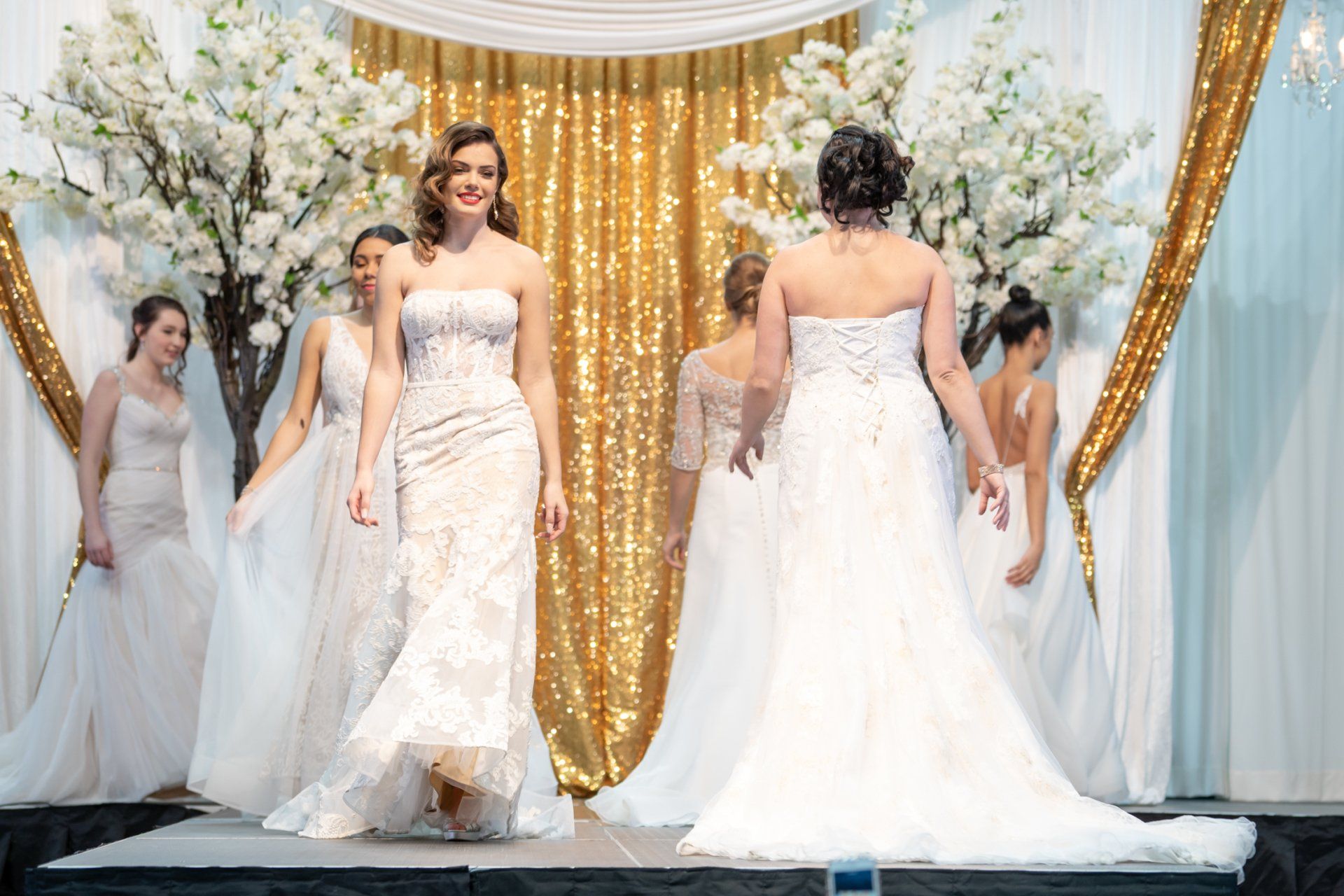 The Niagara Spring Wedding Show, now entering its 24th year, is delighted to bring together the Niagara region's most trusted wedding professionals for all your wedding planning needs. For one weekend only, shop, book, and plan for your big day, all under one roof! No matter what stage of the wedding planning process you're in, from newly engaged to a month away from the big day, find resources, tips, and vendors for your wedding.
As an engaged couple, you can expect:a valuable wedding planning resource with vendors for every budget!
– access to 100+ of the best local businesses and wedding industry pros that are excited to meet you!
– Catering to: St. Catharines, Niagara-on-the-Lake (NOTL), Niagara Falls, Port Colbourne, Fort Erie, Smithville, Fonthill, Thornhill, Welland, the Niagara region and more!
– grand prize draw, swag bags, contests, product samples, demos, exclusive deals, fashion shows, and more
Check out our Tips for Wedding Show Success to help make the most of your time at the show. Happy planning!
Date:
January 16-17, 2021 from 12pm to 5pm
Event location:
101 York Blvd
Hamilton, ON
L8R 3L4
Contact:
Phone: 905-524-3689
Fax: 905-524-3466
info@beaumondeproductions.com
https://facebook.com/TopWeddingShows
Posted in
Western Ontario Bridal Shows
Tags:
Niagara Spring Wedding Show 2021
,
Western Ontario Bridal Shows 2021